Health and Societies Student Advisory Board
Do you have a passion for HSOC? Do you find yourself telling all your friends, family, and passersby about how great our major is? Then maybe you should consider joining the HSOC Student Advisory Board (SAB)!
The HSOC SAB plans activities, helps foster community in the major, participates in outreach and education about the major, and coordinates information to support the program. Past activities have
included career panels, alumni events, internship meetups, course fairs, philanthropies, and social events. Follow the SAB on their Instagram page: @PennHSOC_SAB and reach out directly via email to: pennhsocsab@gmail.com. 
 
HSOC SAB 2022-23
Outgoing Chairs (class of '23), Tomilola Oyasiji and Alex Mann
Incoming Chairs (class of '24), Dhivya Arasappan and Sreya Pattipati
Oluwatomilola (Tomilola) Oyasiji '23 (Global Health)
Hi everyone! My name is Tomilola Oyasiji and I'm a senior from Grand Blanc, Michigan concentrating in Global Health and minoring in Bioethics. I'm very excited to be one of this year's SAB Co-Chairs alongside Alex. I'm very interested in bridging the gaps in access to quality healthcare both within the United States and abroad. I strongly believe that the HSOC major provides me with insight into the intricate relationship between the humanities and medicine, two areas of study that are often seen as being distinct from one another. Further, I am passionate about the role of compassion/empathy within holistic healthcare settings and have found that the HSOC major has shaped my perspective in a way that has made me a more understanding individual. On campus I am involved with Penn Timmy Global Health, the Veterans Medical Center, the Major Advising Program, the Peer Advising Program, a nonprofit organization called the Global MedEd Network, the Netter Center as a Silverman Fellow, and I am a new RA in Rodin. Outside of extracurriculars, I enjoy baking, reading, listening to music and watching tv/movies. I'm very excited about this year's SAB and can't wait to do work that helps to improve the student experience of HSOC majors.
Calil Morris '23 (Race, Gender, and Health)
Hey HSOC family! My name is Calil (He/Him/His), I am a senior in the College concentrating in Race, Gender & Health and I was born and raised in Philly–– not too far from Penn actually! I went to a public high school in Center City and after experiencing the detriments of environmental toxins within Philly public schools, coupled with the health inequity throughout the city, I was drawn to public health. I wanted to join HSOC SAB mainly to be a voice for students within the major while bringing representation and diversity to the board. My interests include race studies, gender studies, policy, public health, and minority healthcare. Outside of my academic interests, I enjoy music, styling, theatre, and volunteering throughout Philadelphia, which I encourage you all to do too!
Jenna Schulman '23 (Public Health)
My name is Jenna Schulman, and I am a senior from Washington, D.C. pursuing a dual major in urban studies and health and societies, with a concentration in public health, and a minor in French and Francophone studies. I am passionate about understanding the intersections between urban space, health, and policy. Through the HSOC major I have been able to explore my interest in social determinants of health through a myriad of disciplines including Political Science, Sociology, and Environmental Studies. My interests in social determinants of health led me to intern with the Netter Center's Penn Program for Public Service where I investigated food equity in West Philadelphia and applied theory to practice by developing school-based gardens. I am incredibly excited to serve on SAB and to help create a community within HSOC. Please feel free to reach out if you have any questions or just want to chat!
Alex Mann '23 (Global Health)
My name is Alex Mann and I am a senior concentrating in Global Health! I am originally from Deerfield, IL, a suburb outside of Chicago. In addition to my undergraduate degree, I am also pursuing my Master's degree in Public Health! As one of the chairs of the HSOC Student Advisory Board, I hope to help other students navigate the major to find out what interests them and their opportunities for the future. I am always open to discussing the ways HSOC has helped me pursue my goals and am excited to work with students to improve their experience at Penn!
Emily T. Huynh '24 (Healthcare Markets and Finance)
My name is Emily Huynh (she/her, '24) concentrating in Healthcare Markets and Finance. I have strong interests in end-of-life and long-term care, healthcare financing, DEI, and improving equity in healthcare delivery. In the past, I've worked at the Policy and Economics of Disability, Aging, and Long-Term Care Lab and the National Hospice and Palliative Care Organization. Currently, I am a Medicaid Consultant at BerryDunn, working with the state of Hawaii to assist the Medicaid office and organization. In my free time, I enjoy bodybuilding, long-distance biking, cooking, and writing. I'm also big fan of RnB music.
Fionnúir Ní Chochlain '24 (Health Policy and Law)
Hello! My name is Fionnuir but I often go by Fionn for short! I grew up around Allentown, PA, but now reside around the DMV. I am concentrating in Health Policy and Law and minoring in Bioethics at Penn, and am also a transfer student! I spent my freshman year at Northeastern University before transferring to Penn for my sophomore year. I hope to pursue a career in public health policy and work on addressing the social determinants of health through healthcare access. I love the HSOC department and have really enjoyed joining a program where both the students and faculty are passionate about the topics we discuss in class and care about learning about the past to inform our future. Outside of academics, I am a member of the Penn Glee Club, PAD Pre-Law Fraternity, UNAIDS@Penn, and JMS Pre-Law Honor Society.
Sejal Sangani '24 (Public Health)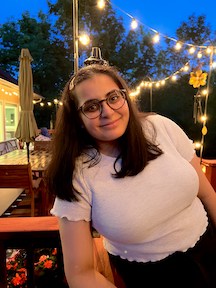 Hi everyone! My name is Sejal, and I'm a junior from Cleveland, OH concentrating in Public Health. I love the wide range of disciplines that HSOC covers, which is one of the reasons I chose it as my major As part of HSOC SAB, I am so excited to get to know more members of the HSOC department, as well as bring more HSOC programming to the Penn community. I'm also involved with the West Philadelphia Tutoring Project, The Daily Pennsylvanian, GlobeMed, Synapse, and I'm a peer advisor for the College. I look forward to a great year, and I hope to meet many of you soon!
Madison Goodwin '24 (Healthcare Markets and Finance)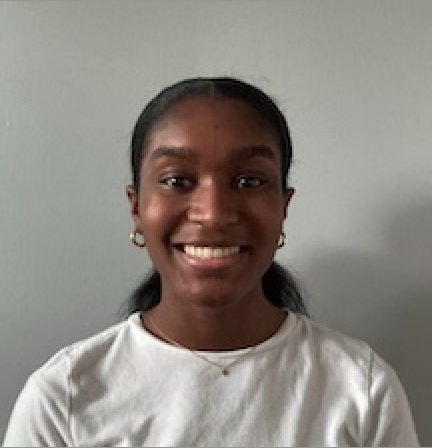 Hi everyone! My name is Madison Goodwin and I am a junior from South Orange, New Jersey. I am concentrating in Health Care Markets and Finance. I was initially drawn to HSOC because of my interest in studying the sociological aspects of health care and how interdisciplinary this major is. I'm also on the pre-med track and hope to pursue a career in medicine with a focus on women's health. I look forward to working alongside students and faculty to help foster a sense of community among HSOC majors!
Nia Flynn '23 (Race, Gender, and Health)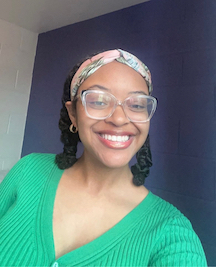 My name is Nia Flynn (she/her), and I am a senior from the south suburbs of Chicago concentrating in Race, Gender, and Health. As someone with a strong interest in social justice, I feel that this major allows me to learn about health in a way that deepens my understanding of justice and equity. I'm also interested in going into the medical field, and through this major, I've been able to gain a better perspective on how current events affect people's health and learn how to center empathy in my education. Outside of being an HSOC major, I am also a Civic Scholar and Educational Coordinator of Penn Alternative Breaks, member of AKA Sorority, Inc., research assistant, and tutor for Puentes de Salud. I hope to continue connecting with other HSOC majors in the future, and I'm excited to be on SAB this year.
Sreya Pattipati '24 (Public Health) Incoming Chair, Class of 2024.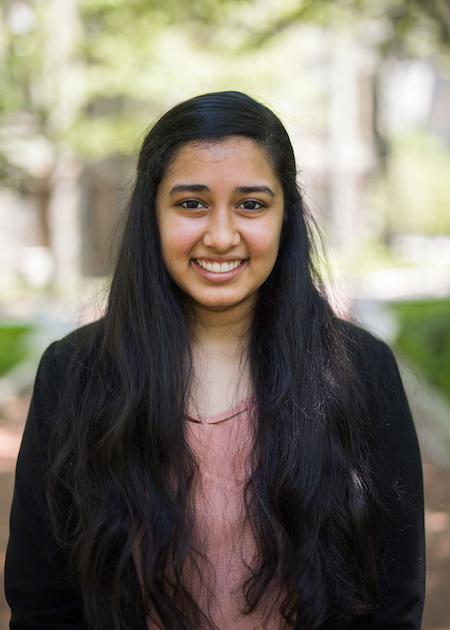 Hello! I am Sreya Pattipati, a junior from Chandler, Arizona concentrating in Public Health and minoring in Sociology and Chemistry on the pre-med track. I am passionate about reducing health disparities and increasing access to quality care. Currently, I do research as part of a clinical trial that aims to reduce disparities for labor induction, and I have also studied women's health and sex disparities within Parkinson's disease. On campus, I am involved with Sangam, South Asian Women's Space, MEDLIFE, Service Link, and Penn for Youth Debate. My time with the HSOC department has been incredible, and I am excited to be a part of SAB to continue growing our HSOC community!
Tseion Mebratu '23 (Global Health)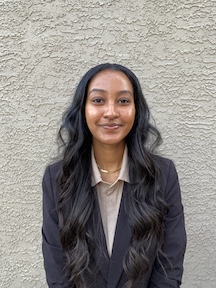 Hey y'all! My name is Tseion Mebratu and I'm a senior from Las Vegas, Nevada studying HSOC with a concentration in global health and a minor in chemistry. At Penn, I'm a Johnson Scholar, a Perry World House Fellow, and a research assistant at the Hospital of the University of Pennsylvania where I'm studying the effects of standardizing care on racial disparities in obstetrics and gynecology. I'm also working on an honors thesis where I'm researching the impact of epidemics on disability accommodations in U.S. education. Outside of my academic interests, I love painting, trying out new foods, and traveling! Overall, I'm super excited to serve on this year's HSOC SAB to be an advocate for my fellow HSOC-ers and work towards creating more of a community within our major!! 
Dhivya Arasappan '24 (Public Health) Incoming chair, class of 2024.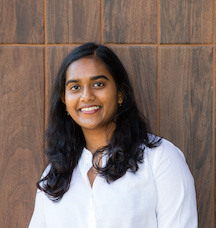 My name is Dhivya Arasappan, and I'm a rising junior pursuing a double major in Biology and Health & Societies with a concentration in Healthcare Markets and Finance. Coming to Penn, I knew nothing about HSOC, but I was immediately hooked when I took my first bioethics class during my freshman spring. HSOC has given me an incredibly multifaceted perspective of health and medicine in society and a framework to begin engaging with our current healthcare system. Over my time at Penn, I've since pursued research in several fields, including the history of medicine and implementation science. More recently, I've begun work in health care delivery research, where I'm studying financial toxicity in gynecologic cancer patients. Within HSOC, I'm passionate about writing, the history of medicine, bioethics, payment structures, and social determinants of health, and in my free time, I love cooking, photography, and puzzles. I'm happy to talk about anything HSOC, research, or double-majoring, so please reach out!
Updated 05/17/2023