The STSC Undergraduate Advisory Board consists of STSC majors interested in enhancing the major and serving as a liason between STSC students and faculty.
Current (2022-2023) members of the STSC UAB:
Alison Comite, '23 (Information & Organizations)
Alison loves STSC and it even runs in the family (both her dad and brother were STSC majors)! Her concentration is Information and Organizations and she is particularly focused on the intersection of technology and data. Outside of the classroom, Alison is Co-Chair of Seniors for The Penn Fund, a Hasbara campus fellow and a member of Sigma Kappa. Alison knows that STSC will give her an incredible background to accomplish her professional goals. She is excited to share that she will be working for EY-Parthenon's Software Strategy Group in NYC after graduation. Alison is happy to answer any questions you might have! 
Christine Li, '23 (Biotechnology & Biomedicine)

Hi! My name is Christine Li. I'm a senior from Great Falls, Virginia studying STSC (Biomedicine and Biotechnology) and minoring in Chemistry while on the premed track. I have always been passionate about the natural sciences, but I have also always wondered about the institutions and practices that are an integral part of the field. STSC has given me the context on what I am learning in my premed classes and has really expanded my worldview by digging deeper into establishments that we often take for granted. On-campus I am involved with Zeta Tau Alpha, Penn Timmy Global Health, Spec Concerts, Club Tennis, and am conducting research about the correlation between social factors such as air pollution and Alzheimer's. I love being on the UAB for STSC and would love to chat with anyone if they have questions about the major, research, premed, or anything random!  
Charlie Xie, '24 (Global Science and Technology)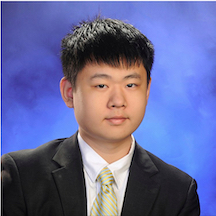 Charlie majors in Africana Studies and Science, Technology, and Society with a concentration in Global Science and Technology. A student of many academic interests, his past research focused on religion, history of science, and race. Currently volunteering at CURF as a peer research advisor, Charlie wishes to transfer a part of that experience to help foster a positive research culture for STS undergraduates. In his free time, Charlie likes to cook, try out new restaurants, and explore Philadelphia. Feel free to reach him at xiezy@sas.upenn.edu if you have any questions! 
Sofia Colon Rivera, '23 (Information and Organizations)
Like most in the major, Sofía stumbled into STSC by chance. She was introduced to the major by fulfilling one of her Foundations & Sectors through STSC 160 (Information Age) and she hasn't left since. Born and raised in Puerto Rico, she is particularly passionate about the political and social impact of infrastructure and its passive, yet omnipresent, effects on class and health. She is also a huge sci-fi fan and loves talking about artificial intelligence, alchemy, and cyberpunk design. Outside of STSC, she minors in both Latin American Studies and Cognitive Science. Outside of school, she is the Diversity Chair for OAX, works part-time at the Free Library of Walnut Street West, and religiously binges everything HBO puts out. As for postgraduate plans, she intends to go to law school to become an intellectual property attorney specializing in high-tech patents. She's more than happy to talk to anyone about STSC, AI, Succession, or reggaeton (in any order). Feel free to reach out to her at sofcol@sas.upenn.edu
Jillian Pope, '24 (Information and Organizations)
Jillian is a junior from Westchester, New York majoring in Science, Technology and Society with a concentration in Information and Organizations and a minor in Mathematics. She is particularly focused in the overlap between data analysis and business. In her free time, Jillian is President of the Penn Women's Club Lacrosse Team, a member of Wharton Investment and Trading Group, a volunteer swim instructor for the club We Can Swim!, as well as a snowboarding competitor on the Ski and Snowboarding Team. Jillian is confident that STSC will allow her to reach her full potential professionally, and she is particularly excited about beginning her independent capstone research project in the Fall 2023 semester. Feel free to reach out to her with any questions at jillpope@sas.upenn.edu