The STSC Undergraduate Advisory Board consists of STSC majors interested in enhancing the major and serving as a liason between STSC students and faculty.
Current (2022-2023) members of the STSC UAB:
Charlie Xie, '24 (Global Science and Technology)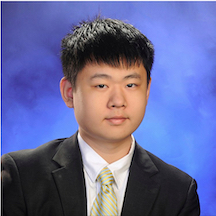 Charlie majors in Africana Studies and Science, Technology, and Society with a concentration in Global Science and Technology. A student of many academic interests, his past research focused on religion, history of science, and race. Currently volunteering at CURF as a peer research advisor, Charlie wishes to transfer a part of that experience to help foster a positive research culture for STS undergraduates. In his free time, Charlie likes to cook, try out new restaurants, and explore Philadelphia. Feel free to reach him at xiezy@sas.upenn.edu if you have any questions! 
Makayla Fradin, '25 (Biotechnology & Biomedicine)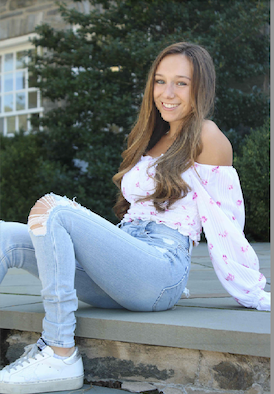 My name is Makayla and I am a junior from South Jersey studying science, technology, and society concentrating in biotechnology and biomedicine. I am on the premed track with a minor in chemistry and medical sociology. I want to be a doctor of tomorrow. Not only do I want to be on the frontlines helping patients, but I want to be immersed in research about the future of medical technologies. The STSC major has allowed me to examine the relationships between scientific knowledge, technological innovations, and society past and present to establish my role in the medical field of tomorrow. I have engaged in classes dedicated to technology's profound impact on medical practices, institutions, and patients alongside similarly passionate classmates. Outside of STSC, I am the director of philanthropy for Kappa Alpha Theta, volunteer as a bedside buddy at the Children's Hospital of Philadelphia, and conduct research alongside doctors as well as PhD and medical students at the Perelman School of Medicine. Feel free to reach me at mafradin@sas.upenn.edu if you have any questions!
Jillian Pope, '24 (Information and Organizations)
Jillian is a junior from Westchester, New York majoring in Science, Technology and Society with a concentration in Information and Organizations and a minor in Mathematics. She is particularly focused in the overlap between data analysis and business. In her free time, Jillian is President of the Penn Women's Club Lacrosse Team, a member of Wharton Investment and Trading Group, a volunteer swim instructor for the club We Can Swim!, as well as a snowboarding competitor on the Ski and Snowboarding Team. Jillian is confident that STSC will allow her to reach her full potential professionally, and she is particularly excited about beginning her independent capstone research project in the Fall 2023 semester. Feel free to reach out to her with any questions at jillpope@sas.upenn.edu.