SENIOR SYMPOSIUM

1) Design a research poster based on your senior thesis research.   We  can provide assistance with how to do this.
2) Prepare a 5-minute presentation about your research.  Rehearse, rehearse, rehearse.  Go to CWIC and get their help.   Remember that public speaking is a skill that people learn, no one knows how to do it automatically.
How the symposium works:

     Lightning Round: each candidate gives a 5-minute presentation about his or her research.  

     Poster Reception: After the lightning round is complete, candidates go to their posters and answer questions about their projects during the reception.
  Dress:  Look nice.  You can get as dressed up as you like, but "Business casual" is good to aim for.  You have done a lot of serious work and should look like a serious person.  Looking nice is a way of signaling the audience that you are someone to take seriously, and it also makes you feel more serious as well.
  Who can come? Invite your friends and family, the department will make sure to invite your advisers but invite them yourself as well.
 How long does Senior Symposium last?  Plan for two hours.
 Enjoy.  This is a really nice day, when all the thesis writers get to share and celebrate their work.  You have all been on a long journey together that began in the middle of junior year.  Your faculty advisors and other faculty are there to celebrate you too.

SENIOR SYMPOSIUM 2017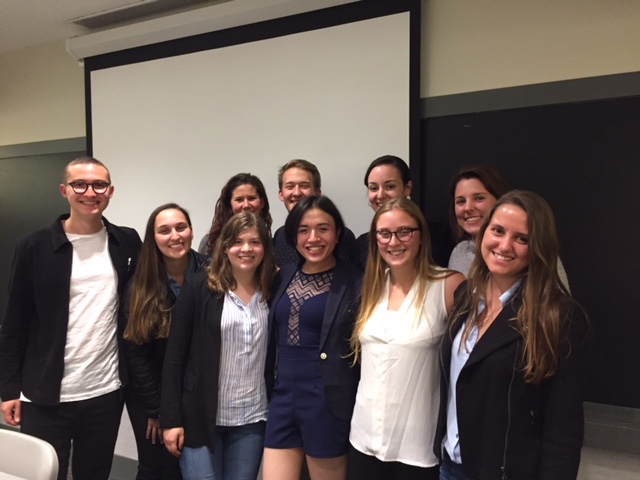 SENIOR SYMPOSIUM 2016